Devsthali Vidyapeeth: Best College Of Uttarakhand Technical University, Dehradun and Kumaun University, Nainital India, M.Pharm, B.Pharm,M.Sc(Biotech.),B.Sc(Biotech.), BBA Welcome to Devsthali Vidyapeeth one of the best institution of India located at Rudrapur Uttrakhand. Devsthali Vidyapeeth, with a vision of welcome to Devsthali Vidyapeeth. The students' new Sanskrit dictionary: Sanskrit into English, Marathi & Gujarati Devasthali, G. V on Amazon.com.FREE. shipping on qualifying offers. The students' new Sanskrit dictionary: Sanskrit into English, Marathi & Gujarati. View the profiles of professionals named 'Naveen Rathore' on LinkedIn. There are 90+ professionals named 'Naveen Rathore', who use LinkedIn to exchange information, ideas, and opportunities. Bharati vidyapeeth University Entrance Exam 2019. Applications are invited from eligible candidates for admission into BTech course through entrance examination for the academic session 2019.
Dina Chacón-Reitzel
Chair
Term Expires: December 31, 2024
Dina Chacón-Reitzel is a native of northern New Mexico, hailing from Cebolla, New Mexico, where she grew up on her family's cow-calf ranch, Pinãvetal Ranch. She is a graduate of Española High School and proudly calls herself a "Valley Girl."
Seeking a "kinder, gentler" college experience that would give her a high-quality education with "personal attention," she turned to New Mexico State University, where she received two degrees. In 1978, she earned a Bachelor of Science in home economics in business from what was then called the College of Agriculture and Home Economics. In 1983, she earned a Master of Business Administration with an emphasis in marketing and management from the College of Business.
Chacón-Reitzel started her career as a home economist for NMSU's Cooperative Extension Service, serving for six years in Eddy County and Las Cruces. In 1989, she became the executive director of the New Mexico Beef Council, the marketing, research and education arm of the beef industry in New Mexico.
Throughout her esteemed career, she has maintained close ties to NMSU. For 30 years, she has worked to implement educational programs with the College of Agricultural, Consumer and Environmental Sciences, the Agricultural Experiment Station, the Cooperative Extension Service and 4-H youth development. Since 2003, she has served as the NMSU delegate to the Council for Agricultural Research Extension and Teaching. In this role, she advocates for federal funding for NMSU and other land-grant universities across the country.
Chacón-Reitzel and her husband, Jim Reitzel, have been married for 35 years and they have two children, Elizabeth and Matthew, both of whom are NMSU graduates.
Ammu Devasthali
Vice Chair
Ammu Devasthali
Devasthali Family Foundation
Term Expires: December 31, 2022
Ammu Devasthali is a longtime artist, painter and philanthropist who has called Las Cruces home for more than 30 years. Originally from India, she and her husband, Rama, a physician, came to the United States in 1981 and lived in Chicago before relocating to Las Cruces in 1987.
As an undergraduate, she studied Russian language at Nehru University in New Delhi, earning a bachelor's degree. Later, she attended Moscow State University in Russia and earned a master's degree and a Ph.D. in Soviet literature.
While raising her family in Las Cruces, Devasthali began taking art classes at New Mexico State University. At first, she only took a couple of classes "here and there," she said. But eventually, she had accumulated enough credits to earn a Master of Arts in printmaking from NMSU's Department of Art. She later earned a second MFA in painting.
Soon after, Devasthali opened her own art studio, Art Ventures, in Las Cruces, giving artists a space to work and create. She then started a jewelry business, Designs by Ammu, which she operated for a number of years. At this time, she become involved in nonprofit work.
For more than 13 years, she served as a board member for the Community Foundation of Southern New Mexico, having served as president for two years and secretary for four years. During her time at the community foundation, she helped establish a women's fund, Springboard, which aims to improve the lives of women in southern New Mexico through scholarships that provide opportunities for advanced education.
Devasthali and her family have raised funds for many projects and scholarships in the southern New Mexico region. She spearheaded efforts to raise private funds to help build the ASNMSU Center for Performing Arts and NMSU's new visual arts facility, Devasthali Hall, slated to open in the fall.
Ammu and Rama have been married for 42 years and have two children, a daughter, Vidusha, who is an NMSU alumnae, and a son, Vikram, who graduated from University of Southern California.
Regent Devasthali serves as the chair of the Regents Audit and Risk Committee, member of the Regents Real Estate Committee, Position Director for Arrowhead Center Inc., and the Board of Regents liaison to NMSU Foundation.
Luke Sanchez
Secretary/Treasurer
Student Regent
Term Expires: December 31, 2020.
Devsthali Guest House Kanpur
Luke Sanchez came to New Mexico State University in 2016, following in the footsteps of his father and grandfather, who are both proud Aggies. The youngest of five children, Sanchez is from the small community of Puerto de Luna in Guadalupe County and attended St. Pius X High School in Albuquerque, where he played football and baseball and served as a senior retreat leader.
Sanchez is pursuing a Bachelor of Science in biology. He expects to graduate in 2020 and plans to pursue a master's degree at NMSU before applying to medical school. He also has a sister who is attending NMSU.
In January, he started a one-year, intensive research program at NMSU's Howard Hughes Medical Institute, studying eye development in drosophila. He has been working with Dr. Jennifer Curtiss, associate professor of cell and developmental biology, in the NMSU fly lab since spring 2018.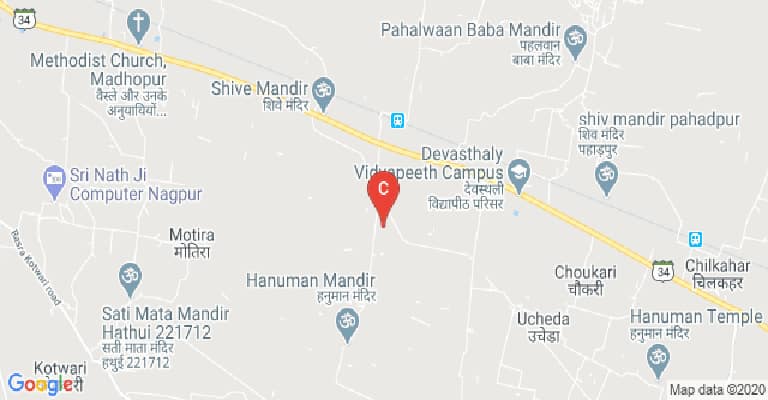 Sanchez is an active member of Sigma Chi Fraternity. He a former presidential ambassador, former director of Camp Kesem at NMSU and former technician and assistant facilitator for NMSU's Outdoor Leadership Program.
Debra P. Hicks

Debra P. Hicks
Term: March 2015 – December 31, 2020.
Debra P. Hicks, PE/LSI graduated from New Mexico State University with a Bachelor of Science in Civil Engineering. Debra started as a summer intern at Pettigrew & Associates in 1979. Upon graduation from NMSU in 1983, she joined the firm as an engineer intern. After several years of successful project completion, she purchased the firm in 1990 and is now President and CEO. Throughout her 30-plus-year career, her engineering experience has included mining, power plants, bio-diesel plants, multi-family housing projects, aquatic facilities, parks, education facilities, small and large-scale subdivisions, museums, hotels, racetrack/casino, roadways, infrastructure, trail systems, airports and numerous other commercial and industrial developments.
Hicks has been involved with community outreach programs such as The Boys and Girls Club, Junior Service League, MyPower Inc, Habitat for Humanity, Rotary Club, Palmer Drug Abuse Program and many others. Her community outreach focuses on organizations that support children, families, education and the arts.
In the education realm, Debra served as a Trustee for fourteen years at the University of the Southwest including a two year term as Chair, Director for New Mexico Junior College Foundation for two terms where she also served one term as chair, Regent for New Mexico Institute of Mining and Technology, member of NMSU 2013 Presidential Search Committee, and president for the Academy of Civil, Agricultural, and Geological Engineering at NMSU. Hicks currently serves as Director for Eagle Trust Foundation Inc., and secretary of the New Mexico Higher Education Regents' Coalition.
Debra was appointed by Governor Richardson to the Judicial Performance Evaluation Commission in 2005 and later appointed by Governor Martinez to serve on the New Mexico State Transportation Commission in 2011.
Hicks received recognition for Contributions in Economic Development for the State of New Mexico in 2008, was named New Mexico Woman of Influence by Albuquerque Business First in 2013 and Top CEOs in 2015.
As a part of her professional activities, Debra has served as director and president for the New Mexico Engineering Foundation, section chair and director for the American Council of Independent Laboratories, president for the Southeastern Chapter of the New Mexico Society of Professional Engineers, state MATHCOUNTS coordinator and Public Relations Committee for the National Society of Professional Engineers.
Debra has worked extensively to promote STEM education in New Mexico through initiatives including MATHCOUNTS, New Mexico Education Workgroup, New Mexico Higher Education Strategic Planning Committee, NMSU College of Engineering Dean's Council, Hobbs Community Math Task Force, Tatum Municipal Schools WERC mentor program, and Lea County Women's Network Mentor Program.
Devasthaly Vidyapeeth Image
Devasthali Vidyapeeth Ballia
Hicks is President Elect of American Council of Engineering Companies New Mexico and President of Lea County Community Improvement Corporation.
After serving on both the New Mexico Transportation Commission and the New Mexico Tech Board of Regents, she returned to her alma mater being appointed in early 2015 by Governor Susana Martinez. Regent Hicks serves as chair of the Regents Financial Strategies, Performance and Budget Committee and member of the Regents Audit and Risk Committee.
Arsenio Romero

Term: February 17, 2020 – December 31, 2020.
Arsenio Romero was appointed to the NMSU Board of Regents in 2020. He has more than 23 years of leadership, managerial and executive experience. He also has a proven track record of leading large-scale initiatives focused on student achievement, financial management, human capital strategy, and other strategically significant areas.
Devasthaly Vidyapeeth Ballia Fee Structure
Romero has served as superintendent and CEO of Deming Public Schools since 2017. He was assistant superintendent for instruction and turnaround for the Roswell Independent School District from 2015-2017. Since 2013, he has been a lead performance coach/executive coach for the New Mexico Public Education Department. He has also served as an elementary teacher, an principal and as an adjunct professor.
Devasthaly Vidyapeeth Chilkahar
Romero has a bachelor of science degree in elementary education and a Ph.D. in educational management and development, both from NMSU. He also has a master's degree in educational administration and leadership from the University of New Mexico.