Nox App Player is a powerful Android emulator for Windows. Now your Windows PC can run any of the hundreds of apps originally created just for Android - the most widely used smartphone operating system in the world. Nox App Player is an Android Emulator that was developed by a team of developers in Hong Kong in 2015. Even though Nox App Player was launched after four years of Bluestacks, the Nox Player was successful in getting a user-base of 150 million across the world. You're downloading Nox Player Download Links: Windows – Download.EXE File Supported on Windows 10/8/7/Vista/XP macOS - Download.DMG File.
In the modern era, the majority of players prefer mobile devices for playing not only casual games but high-quality video games like PUBG, Call of Duty: Mobile, and other titles also. If you're a gaming enthusiast, then you may know about the difficulties of playing games on mobiles like you have limited screens, controls, and sound quality.
Therefore, your gaming choices don't end over here, as lots of gaming emulators are available on the market, some of which are absolutely free while gives you access to premium features after purchasing a member plan. For sure, you are one of those players who love to enjoy their android games on PC with smooth quality and better performance than mobile. In this article, we will help you in finding the best Android Emulator to use. But first, you should know that how much Nox Player is clean to use.
Is Noxplayer Safe or not? Trustpilot Review
Firstly, you should know about Nox Player and its services. It is an android emulator that turns your PC into an Android OS and lets you install and play any mobile games on your PC with the comfort of your gaming controls like mouse and keyboard, as well as LED. Lots of other Android Emulators are available in the market, then why some people recommend Nox player, and are it safe to install or not on your PC.
Before downloading any software to your PC, you should read some of the reviews that what people are saying about it. According to Trustpilot, Noxplayer is a malware that contains many harmful files that may damage your operating system. Many players have mentioned that they found the performance of their system worst as they installed Noxplayer on it. In the early days of its release, it gave the best performance, but over time, some improvements were made in user-interface and program files that made him buggy and laggy.
What Nox Company asks you to install?
From the installation of Nox player to the uninstallation of it, the parent company will ask you to install "Symbolic Debugger for Windows" before briefing anything about these files, and you can get any information about it over the internet. After letting them install on your system, you come to know that these files have a remote access option, which means your privacy isn't more secure after having the files. Therefore, you want to use the said android emulator at your own risk; then, you should first delete both KNTD apps to stop it from stealing your data. Although it comes with lots of prominent features, the risk of installing virus files on your PC makes it suspicious for all users.
Member Version of Nox Player
NoxPlayer has both a free and premium version with a set of differences of features and other aspects. A free version can be downloaded by anyone where gamers can enjoy limited features with a few restrictions and advertisements, but the member version would players access to core features. On the other hand, LDPlayer can be downloaded directly from its official site without excessive advertising instruction.
Prominent features
Although it's a malware, offering the best features for an Android user, and some of them are the following:
Keyboard Support
Script Recording
Multiple Instance
Macro Recorder
Virtualization Technology
Manager Guide
And more.
All of these features are common in any Android Emulators. Still, a few Emulators are offering your fantastic features, such as LDPlayer and BlueStack – both are the most popular Android Emulator offering you the smoothest gaming experience over your PC with the comfort of your sofa. We would recommend you to use LDPlayer as it supports all version of Android OS, lets you play all types of old and new games on PC, and the best thing is that it is available to download for free.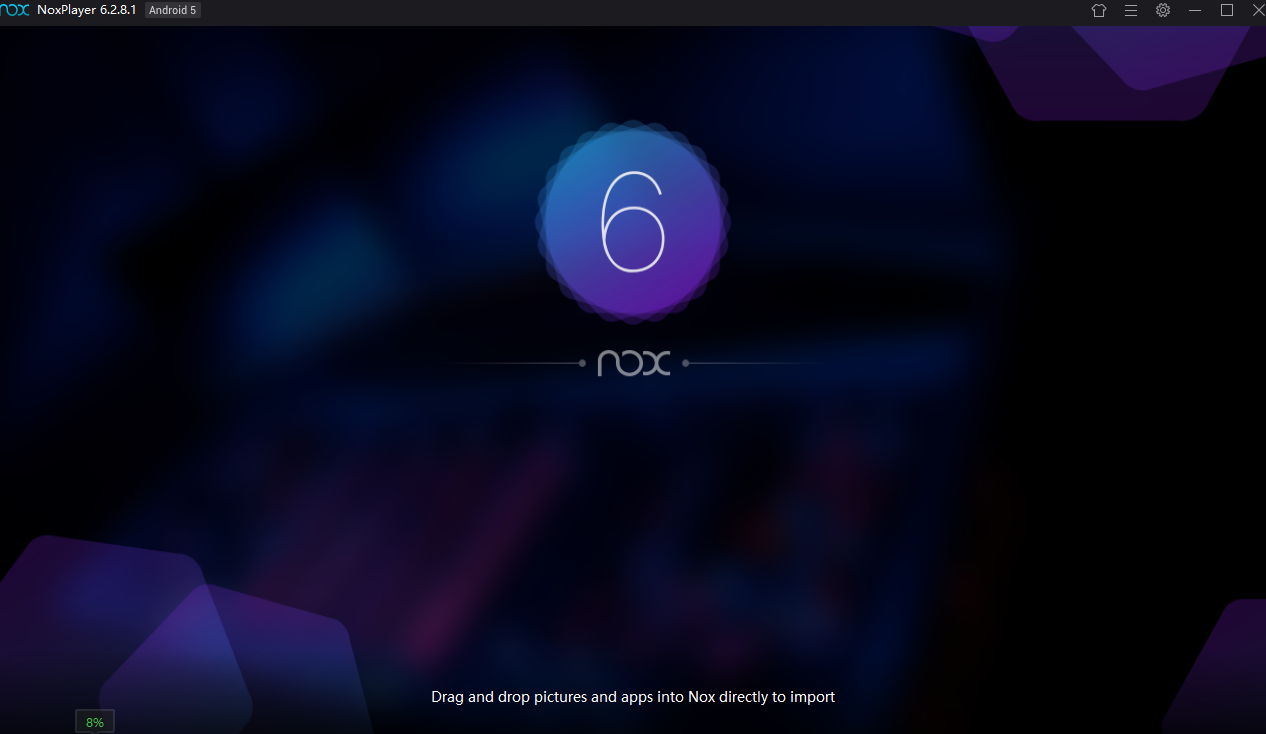 Introduction of LDPlayer
LDPlayer – the Free Android Emulator, which is brought to you by an Asian-based Company, promising to provide you the best quality gaming experience on your PC. The way to download and install LDPlayer on your PC is quite easy, and within a click of your mouse, the Android Emulator will be on your Desktop. It is a fully optimized and powerful software specially designed to turn your computer machine into a powerful Android OS that lets you download any types of mobile games, whether casual or hardcore games like Fortnite, PlayerUnknown's Battleground, Call of Duty Mobile, and more.
Comparison of NoxPlayer and LDPlayer
Both are Android Emulators and lets you use their services for free, although NoxPlayer has limited features and services. According to a few records, NoxPlayer comes with built-in virus files that may cause to crash your OS. NoxPlayer Emulator lets you install the latest Android games and applications to test, while LDPlayer deals with both old and new types of games and applications and lets you install and keep in your PC until you can't uninstall them. Both Emulators are using the VT (Virtualization Technology) to give you a smooth gaming experience, but Noxplayer lacks the high-quality graphics of advanced games.
Prominent Features of LDPlayer
The good news for those players who love playing Android games on their PC is that LDPlayer is fully packed with prominent features, and each one promises to give you smoothest gaming experience like never before. While using it, you can't only customize your keyboard setting, but can change the settings of the mouse as well. You aren't limited to use two to four buttons to control your character, with dozens of keys, you can make your gameplay as smooth as you can use the custom control settings. It supports Multi-instance, which you can't only a single game as you can run several games to your PC at once without any lagging and hustle. With these best settings, LDPlayer is the best FREE FIRE emulator.
Introduction of Multi-Instance Synchronization for Gacha Lovers
The company implanted a prominent feature for those players who love playing Gacha games, known as Multi-Instance Sync. It will help you rerolling faster in Gocha games with a smooth gameplay experience. Using the high FPS setting, you can take your gaming experience to the next level, where you may experience standard console graphics.
Two Different Versions
One of the best Android Emulator involves you playing lots of exciting games on your PCs as it isn't limited to Windows only, LDPlayer is also available for Mac OS and Linux. At the same time, NoxPlayer doesn't deal with Linux. LDPlayer is available in two different versions as follows:
LDPlayer 4.0 (Android 7.1)
LDPlayer 3.0 (Android 5.1)
If you don't have the latest Android Phone, then you should go with the second version as it will understand your basic needs and will consume your resources accordingly. Firstly, the software is fully optimized to give you the best performance even on the minimum system requirements, but installing the second version would be great to have smoothest gaming experience. Having the latest Android Device, go with the first option as it is specially designed to run heavy games on your PC smoothly. Need help to get started with LDPlayer? No worries, as lots of guides, including tips and tricks, are published on the official blog of LDPlayer, wherefrom you can ask the community to help you in solving a specific type of problem.
Nox App Player is a free emulator that enables users to run apps and play several games on their computers and app players. Nox App Player carries full optimization and among the many specialties that this emulator allows, the gaming experience, and keyword mapping features reach out.
or
Nox Player 6 Download
Nox App Player is an emulator that enables you to play games on Windows PC and also for the Mac devices. The player also increases the basic capacities of games and applications and offers enhanced graphics. In short, the emulator implements efficient and effective extension controls on the device you have to use the Nox App Player.
Contents
1

Download Nox App Player for the Windows PC

2

Nox App Player For PC

3

Nox App Player For MAC

4

Nox Player 6 Features
Download Nox App Player for the Windows PC
Individuals can perform the downloading processor for free Nox App Player for their Windows PC and it is very easy. This directory gives several free download choices, mainly for computers. Follow these steps mentioned to download the Nox App Player For PC.
Download the app as shown on the site and make sure no ad blocker is initiated.
This app is comparatively small, so the download method is agile.
Accept the assigned legal permissions and also note that this license is free and just needs approval.
The benefit is that this step is quick and does not act any intricacy.
Open the downloaded Nox App Player Emulator.
This is the primary interface in which you can initiate the application.
Now, configure the permissions that you deem relevant.
The home screen pops up where you can perform actions.
Run the relevant app by double-clicking on it.
The user interface is instinctive so you can quickly find the location.
The user can read or run the downloaded app whenever he wants to use it.
In short, this app was built to facilitate the use of applications and games.
Not only that, but it is also comfortable to configure. Users with basic PC usage skills can easily use this application.
Required Specifications
With a number of backpacked features into this lightweight emulator, let's immediately take a look at the minimum system specifications for running the Nox App Player Emulator on a PC.
Your PC must have at least 2GB of RAM or added to run the Nox App Player optimally.
A processor with a clock speed of 2.2 GHz or higher is justified.
The system should also come with a video card of at most trivial 1GB, but ideally a better video card to improve Nox App Player performance.
Nox App Player For PC
Nox App Player for Windows is one of the most advanced emulators that has quickly become a crowd preferred. An emulator is a tool or software that concedes users to install and use applications on their PC. From using multiple apps more suitable for a larger screen to more fun games on your PC than on your smartphone.
Emulators can do all of this and more by recreating an ecosystem on the PC. This means that emulators mimic the environment on your PC so that you can install the relevant APK files and access them from the PC too. Although Nox App Player is not the only emulator, it is unquestionably one of the best.
It comes with advanced features and does not affect the overall performance of the PC in any way. The user interface is clean and extremely user-friendly, simplistic, and easy to install on your Windows PC without errors. This article describes step by step procedure of how to download the Nox emulator and use it as the Nox App Player For PC.
Nox App Player Settings for Windows 10
After starting the Nox emulator, it will take an unusual time to load depending upon the devices users use. The Nox App Player home screen is presented on your PC. Now do the following to configure the Nox App Player for the initial time:
Go to the trusted site on the Nox App Player home screen by matching on the application icon.
This will open a page where you can configure the Google account on the device (Nox Emulator) to provide access to applications and other uses.
Enter you're being Google account features and click the right arrow in the lower right corner of the screen to continue.
Users must follow the on-screen directions to accurately set up and sync your account.
Once the setup is finished, you can search, download, and install the relevant apps from the trusted sites directly in the PC.
The Easier Way For Nox App Player
Here is the easier way to use the Nox App Player For PC which many users prefer generally. Also, individuals who have slight old versions of the PC can also follow the guidelines.
Reach out to the folder where you stored the downloaded file.
Install the software as you would do the same for any other application.
Launch the downloaded file of the Nox App Player after installation.
Enter your Gmail ID and identification password to access through the account.
Nox Player 6 is now available and you can use it on your PC
I hope this complete tutorial on how to download and install Nox App Player for Windows was easy to follow and supported you set up the Nox emulator for the first time. After installing the Nox emulator on your PC, there are several choices available for usage.
You can obtain all the amazing options and characteristics that come with this specific app. If you are seeing for something similar to use the apps on your PC, look no further as Nox App Player for Windows is a great option for all the individuals to use the player.
Nox Player 6 Windows 10
Nox App Player For MAC
Emulators like Nox App Player For MAC are tools with which individuals can use the apps with ease which are not directly available. It supports you run APK files on the PC that would otherwise only run on the devices.
You can quickly access and use the apps and many other relevant functions of a different device on the Windows PC or Mac. Nox App Player is one of the latest providers in the field of emulators and has speedily gained a reputation among the crowd. The Nox App Player For MAC interface is clean and remarkably easy to use.
Usage & Nox App Player Download Procedure
It does not slow down or also the freeze and gives users a seamless and fluent experience. This specific emulator has proven to be a pressing competitor to other emulators that controlled the market, and the special and advanced features of Nox App Player For MAC are acknowledged. This article describes how to quickly download and Install the Nox App Player For MAC.
Nox Player Download
First, download the app from the store or the apk file from trusted sources.
Install the relevant file and launch the Nox App Player For Mac.
Users will be asked to sign in with the Google mail ID.
Enter your Google account particulars and sign in or create a new ID by regarding the on-screen instructions.
Just like you would on a device, you must enter the Google account data to access the Google Play Store and also the downloaded apps.
After entering the account details, users may be required to allow admittance to files on the device the file is downloaded.
Click Authorize to continue.
Now you can access, download, and install apps from the App Store on the Mac!
The download and installation procedure of the Nox App Player is very easy to follow.
I hope that if you have followed the steps above you have not encountered any issues or errors.
The Easiest Way To Get Nox App Player
If you want to use the by the Nox App Player Download file, here is the easiest way to use the application.
Download the Nox App Player on your Mac
Now, install the software accurately.
Launch Nox App Player and log in with the Google account.
Users can use their existing Gmail usernames and the relevant password.
Now install applications from Google Play Store or manually on your Mac PC / Laptop.
The Nox emulator is clearly one of the most reliable emulators. The impressive easy to use options and advanced specialties are responsible for its rapid fame among users who frequently use emulators, be it for games, or to access a number of applications.
The download is absolutely free and does not charge any undisclosed amount from the users later on while applying it. The performance of the device will not be moved even when playing high definition apps, and the emulator will not be modified in such situations. Nox App Player For Mac is crucial for Mac users who need to test immediately on their Mac.
Nox Player 6 Features
The most advanced version of this emulator, Nox Player 6, works fine on all the Windows versions and also on Windows 7. Some of the other emulators on the market have known compatibility concerns with the latest version of Windows 10. Users who select Nox emulator have nothing to bother about because this emulator also operates fine on Windows 10.
Another Relevant Nox App Player Features
With the uniquely specified manager feature, users can have more than one emulator installed and play the game they want with the emulator. In the specific Nox Manager for several instances, generally, users get four options.
They are batch operations, organize countable instances, configure instances, search, and also the emulator name. This will let the user create more accounts to have the app up to date.
Nox App Player responds much faster and does not lag delayed even at the peak performance.
The player is based on its old but has high adaptability and works without any noticed problems.
The user interface and performance are highly stable, which is an ideal way for users who use it to watch videos or play games.
Nox was formed with the game functions at its core! Users have the most agreeable gaming experience when it befalls to games with emulators.
Users can further play PubG games. In addition to games, users can obtain an application from the Google Play Store.
The Shake peculiarity is also available on the devices.
The key mapping is very easy and the controls are also a lot easier to use for the best gaming experience.
The application does not hang in between and is much faster.
Nox App Player is the app that works well with the AMD and X86 processors.
You can easily trigger the recording of a game or something else just by going to the Nox App Player toolbar, enable the recording option, and start recording the game.
Nox Player provides standard keyboard controls, has keyboard layouts, and can be changed by the user for several games. Individuals can manage the activities action also from the keyboard as mentioned below with ease.
Directional Cross
Multiple Hit
Movement Control
Eye Control
G Sensor
Recording Mode
Eye Control
Extension
GPS Stimulation
The Final Line About Nox App Player
Nox Player Vs Bluestacks
Hope this specific article about Latest Download Links for Nox App Player on Windows 10, Windows 7/8 / 8.1 / XP / Mac has served you accurately and we will update all of our download links to the newest versions and updates. All you want to do is bookmark this page and click Next to get all the relevant data and information regarding the Nox App Player Emulator.
If you have any problems with this, please send us the comments and we will get back to you if you have any issues regarding the download and installing procedure. It is produced by an inventive team of developers based in Hong Kong and with the Nox App Player 2020, users can build a background with the custom skin app, adjust processor frames.
Add other consoles and tools to use the Nox App Player Emulator constitutes a virtual environment that forms can run for free on PC for the best gaming experience and powerful performance on the device installed. It multiplied multiple cases such as a keyboard, mouse, script recorder, and gamepad, which improve the experience with its high adaptability and versatile services of the app.