What is Softros LAN Messenger? Softros LAN Messenger is a user-friendly LAN messaging platform that treats users to safe, secure and effective intra-office communication environment. Set-up and installation are fast and easy and you don't have to have a server to run the software.
The Softros Office Messenger for LAN is not just another messaging app out there in the Internet space. It is a very secure and trustworthy networking message app that is used in corporate Local Area Network (LAN). With just a tap, the chat application can be downloaded and installed on your device.
The capacity of Softros LAN Messenger to keep sensitive data safe from any type of misappropriation and abuse was recently recognized by one of the most popular software review platform FinancesOnline.com.
Softros LAN Messenger is a solid product that our experts evaluated with a 8.0 score and with a N/A user satisfaction rate. It's price starts at $12.9. However, you may want to consider other Instant Messaging Software products that got even better scores and satisfaction ratings. Here's how Softros LAN Messenger fares in comparison to these.
This app comes in handy as it has several features such as instant messaging notifications from other users, you can send personal messages and create a group chat platform. The user interface is light and intuitive.
It is worthy of note that external users cannot access the company chats as the messaging software is more secure than public messengers. It is very easy to use; download the software from the internet and install the chat client application. All the communications will happen within your LAN.
Some Quick Benefits of Using the Office LAN Messenger
1. The first benefit of using the network messenger is that it is highly secure from message evaders. It uses encrypted cryptographic security to secure all communications, such as incoming and outgoing messages. Any other person cannot read your messages or correspondence.
2. This business messenger is very stable when it comes to its adaptability to different devices. It can work perfectly in both Windows operating systems (with either TCP/IP network), Android devices, and Mac OS X computers.
3. In the chatbox, you can invite users to a group conversation. This option is useful when you need to have more people in a discussion topic.
4. The chat app supports different languages. This means you can change the interface to different countries. It supports English, Dutch, French, German, Italian, Portuguese, Spanish, Turkish.
5. The corporate messenger is the quickest method of file transfer from one device to another. In just a matter of seconds, the file you are sending arrives on another user computer.
6. Instant messaging within the office environment. It is free from the troubles of failed messages. You can send messages to other users even though they are offline. The messenger also keeps accurate records of all your past messages for future references. You can search and your correspondence with other employees using the built-in History Viewer.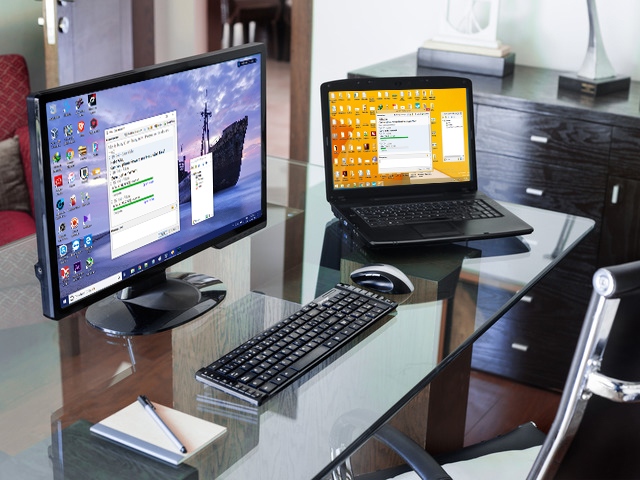 7. The communication software is effortless to install, and you don't require any special training or assistance from the IT department to operate this messenger app. All you need is to download the software from the internet and proceed with the installation for every computer or mobile device.
8. The local messenger uses an instant notification to alert you about any updates received or messages. It also allows you to get remote desktop access over LAN and uses shortcut commands to execute any action.
The Softros communication app allows the user at the office to request help from their colleague from the comfort of their desktop and the software properly installed. An advantage of this software is that you can link up the company users by connecting different subnets. You can download and try this application for free by proceeding to its official website.
Rating: 10/ 10
Price:Free
Softros Lan Messenger Emoticons